Foundation for the Integration and Development of Foreigners in Poland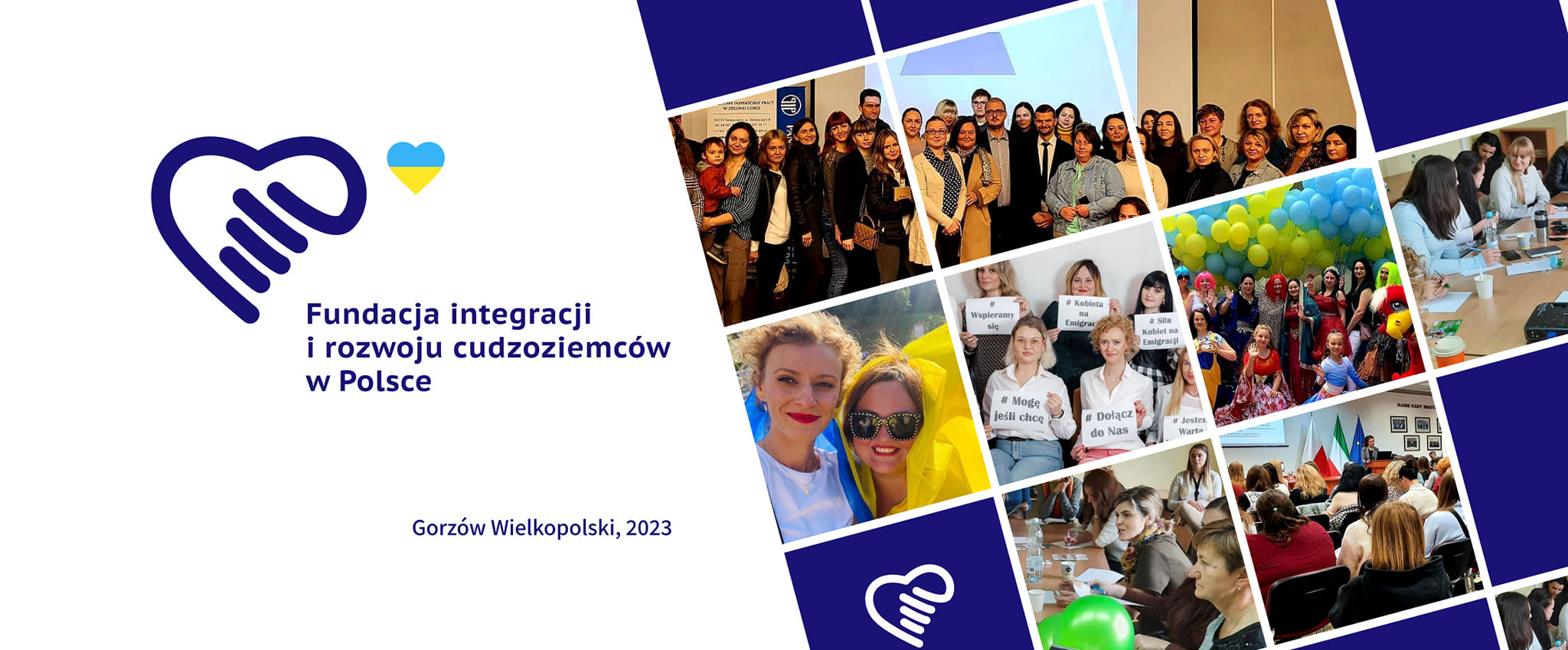 Actions 
Polish-Ukrainian tandem: Magdalena Sielska – a Polish woman from Gorzów Wielkopolski and Daria Lukianova from Kharkiv, Ukraine, run the Migrant Centre in Gorzów [Centrum Migranta] and the Lubuskie Center for Women in Exile [Lubuskie Centrum Kobiet na Emigracji]. In addition, they also organise integration meetings, workshops and seminars for migrants.
The idea
Helping people with refugee experience is their mission, life and passion. For 8 years, they have been helping migrants in Lubuskie Voivodeship. Why? Because they believe that this community is a huge human asset in Poland. The organisation wants them to be happy in a foreign country and wants to support them in achieving this.
How does the Program support their actions?
First of all, it is an institutional support, related to functioning of the organisation and substantive support related to social activities. "This knowledge is invaluable for us."